Blockchain Development Company
As a leading blockchain development company in New York, VR IT Services Pro offers cutting-edge solutions to transform your business operations. Our experienced team specializes in developing robust and secure blockchain applications tailored to your unique requirements. From smart contracts to decentralized applications, we harness the power of blockchain technology to drive innovation and efficiency.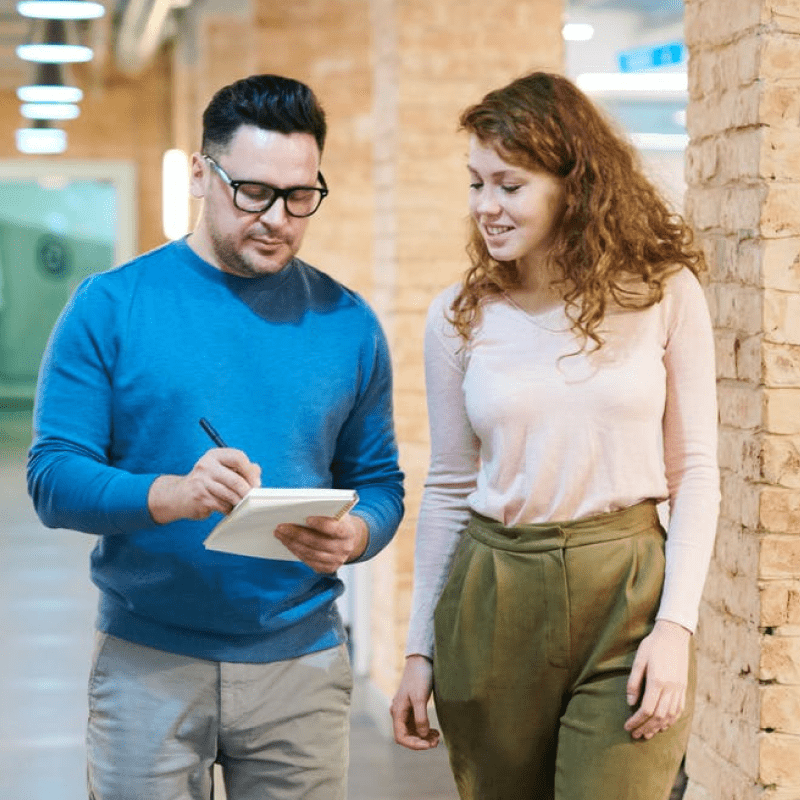 VR IT Services Pro specializes in both Blockchain Development and web development is having expertise in building decentralized applications (dApps) that are integrated with blockchain technology. These dApps can be designed to operate on a distributed ledger system and can provide a more secure and transparent way of conducting transactions and managing data.
In terms of web development services, VR IT Services Pro has experience in building websites and web-based applications using a variety of programming languages and frameworks. We are also experts in developing custom web solutions to suit the specific needs of our clients.
We use blockchain technology in web development to create secure and transparent web-based applications. Adding to that, we also provide digital marketing service pro, Mobile App Development, Enterprise Resource Planning(ERP) Services, and UI and UX Development Services for our client success. We are the one stop solution for your all business needs.
Complete Software Solutions
One stop solution for your business and IT needs

Blockchain Development
Blockchain development involves creating decentralized applications (dApps) that run on a distributed network of nodes rather than a central server.

Web Development Services
By focusing on UX and UI design, using the latest programming frameworks, and prioritizing collaboration and communication, we can provide the cutting-edge web development solutions.

Mobile App Development
From building simple utility apps to complex enterprise solutions, we provide mobile app development with a deep understanding of programming languages, frameworks, and best practices.
Digital Marketing & SEO
By focusing on data-driven decision-making, brand positioning, audience segmentation, CRO, and multichannel marketing, we can develop highly effective digital marketing strategies that drive growth, engagement, and revenue.

UI and UX Development
By focusing on key principles and best practices, VR IT Services Pro can develop UI/UX designs that are both visually appealing and easy to use, driving user engagement. This, in turn, can lead to increased user adoption, improved customer retention, and higher revenue.

ERP Services
ERP services are essential for any business that wants to improve its operations and drive growth. By consolidating all business functions into a single system, organizations can gain real-time visibility.
You are Partnering with Best & Pro Company

24/7 Availability
The team is dedicated to be available in all times for you as a greatest help.

Client comes first
At all times our team obedient and stay focused to serve the client to bring their dreams to real world.
Easy Entegration
We create software solutions according to your business needs that would integrate easily for your business growth.
Cutting Edge Technology
VR IT Services Pro uses cutting edge technology to serve our clients. There's no limit to technology.
Vara Prasad Satti - Founder & CEO
Vara Prasad Satti is a technology innovator, industry leader, software professional, and blockchain enthusiast. He dreams of a world with technology where people's lives are easy and advanced. He is the former Chief Technology Officer and Managing Director at Rosalind IT Services Inc and Rosalind Counstructions, Co-Founder of ROVA Token, the world's first real world utility based crypto ecosystem. He always believes in living in the future now through technology and innovation. Vara Prasad is deeply rooted in Blockchain development and NFTs. He empowers technology in real life and supports women to excel on their path to success. He's a multi talented industry leader that is within reach of everyone.
Want to join the team?
Submit your resume.
VR IT Services Pro Ethics
At VR IT Services Pro, we believe that passion fuels extraordinary achievements. We are a team of dedicated professionals who are passionate about what we do. We bring enthusiasm, creativity, and unwavering commitment to every project we undertake. Our passion drives us to push boundaries, explore new possibilities, and deliver exceptional results.Success starts with being passionate.
At VR IT Services Pro, we foster a culture of continuous learning and growth. We believe that embracing learning is the key to staying at the forefront of the ever-evolving digital landscape. Our team of experts thrives on curiosity, seeking new knowledge and skills to deliver innovative solutions for our clients. With a commitment to ongoing professional development, we stay ahead of the curve, harnessing the latest technologies and industry trends to drive innovation and create impactful results.
At VR IT Services Pro, we thrive on challenges. We believe that true innovation emerges when we step out of our comfort zones and embrace the unknown. We fearlessly tackle complex problems, turning obstacles into opportunities. With a team of agile and resilient experts, we navigate uncharted territories, pushing boundaries and delivering exceptional solutions. Join us in embracing challenges, and together, let's unlock new levels of growth and success. Dare to conquer the unknown and unleash your potential with VR IT Services Pro.
At VR IT Services Pro, we are driven by a deep commitment to serving humanity. Our mission is to harness the power of technology to make a meaningful difference in people's lives. We strive to create innovative solutions that address societal challenges and uplift communities. Through our projects and initiatives, we aim to empower positive impact, whether it's through sustainability, education, healthcare, or social justice. Join us in our journey to serve humanity, and let's work together to create a brighter future for all. Together, we can make a lasting difference.
Ready to stay ahead of your competition?
Join thousands of businesses that trust VR IT SERVICES PRO for their business solution.